Sexual Integrity: the Devastating Epidemic of Internet Pornography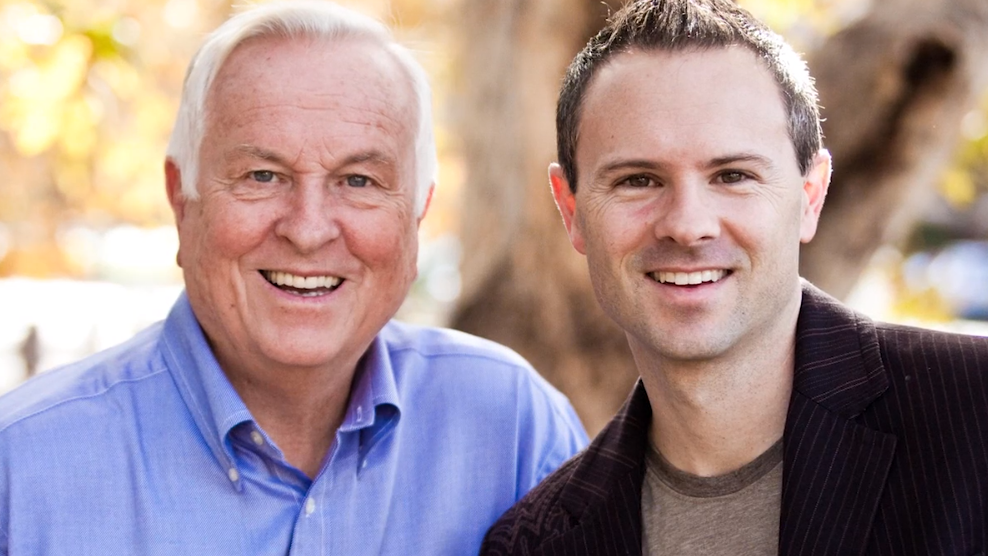 But Daniel purposed in his heart that he would not defile himself… (Dan.1:8)
While a huge percentages of our men, women - even Christian leaders - are trapped in addiction to internet pornography that causes shame and hiding, we dare not remain silent. We must help them find freedom.
This Forum will measure us – when confronted with truth that embarrasses us, will we run to it or away from it? We were tempted to avoid exposing the real subject of this forum, but it is too important. We are trusting you to help us get people to the event who need help and who can be encouraged to help others.
It's the Brain Stupid (just one click away)
Neurons, oxytocin, and dopamine – how does pornography enslave the brain?
Accessible, anonymous, and highly addictive - a hidden epidemic devouring relationships.
How does it cause men to begin to view women differently?
26 million sites, 2.4 million NEW hits every hour, how do we stop this invasion?
Trust? It is now the leading cause of divorce, surpassing finances.
"Teens view 'not recycling' as more immoral than viewing pornography." (Barna Research)
79% of males & 76% of females ages 18-30 actively pursue it.
How has this industry evolved… how is it more dangerous?
Josh McDowell & Dr. Sean McDowell – two of America's greatest voices for apologetics and culture are coming to Billings.
Forum – February 8-9th, 2019 (Ticket information below - full schedule coming soon)
Location – Big Horn Resort, 1801 Majestic Ln., Billings, MT (behind Rib & Chop and the Montana Club, off Zoo Drive.)
Register and buy Tickets Here: $10 on line, $14 at the door lets you in to both days. NOTE: If you desire to help us with expenses for this unique forum beyond the ticket price, you can send a check to Sue Rambur – see at the bottom.
Facing the issue: How do you get Christians listen to an issue they are ashamed of in their own lives? In an age of "safe apologetics", when most will not take on the controversial issues, the McDowell's speak out with grace and truth about what Josh calls the biggest threat to the cause of Christ in history. The big deception? "Well, my kids won't pursue porn." Wrong, it's pursuing them, it's the biggest business on the internet. Josh and Sean are the perfect voices - after nine years of studying this epidemic and writing thousands of pages on the subject, they come to outline the problem and offer solutions. No more silence: Two who love and work inside the church call on it to deal with this epidemic.
Common myths about porn: it doesn't affect me… I'll quit later… I'm not hurting anyone.
Dangers? Can be a gate-way to homosexuality & produces customers for human trafficking.
Why is this uniquely dangerous to women?
Trust? It is now the leading cause of divorce, surpassing finances.
What four basic issues need to be addressed to win?
19 solutions to resolve internet pornography.
Protection & accountability, how we can win?
~ Snapshot of the McDowell's~
A Father-Son team - both among the best in America
About Josh
As a young man, Josh considered himself an agnostic. When challenged to examine the claims of Christ, he was converted. In 1961, he joined the staff of Campus Crusade for Christ. Josh has written or co-authored 150 books in 128 languages. His New Evidence that Demands a Verdict was named one of the 20th century's top 40 books. His humanitarian work with Operation Carelift has touched thousands of Russian children. Josh has been nominated for the Gold Medallion Award 36 times and received it four times.
About Dr. Sean
While churches all over the country are lowering the bar for young people, Sean is raising it. A gifted communicator with a passion for equipping the church - particularly young people. Sean has authored or co-authored 18 books, holds a Masters in Philosophy & Theology and a Ph.D. in Apologetics and Worldview Studies from Southern Baptist Theological Seminary.
Future BSWF Events: -
- Josh McDowell & Dr. Sean McDowell (Together) Sexual Integrity: the Devastating Epidemic of Internet Pornography. Feb. 8-9, 2019
- Dr. Jay Richards – Neo-Marxism vs. Free Markets and the Future of America March 22-23rd 2019
- Abdu Murray Esq., Ravi Zacharias Ministries. Saving Truth: Finding Meaning and Clarity in a Post-Truth World. Sep. 20-21st, 2019

Dick Pence - Coordinator 406-672-9207
Email rapence45@gmail.com
Donations to: Big Sky Worldview Forum, c/o Sue Rambur, 5437 Hennessey Road, Billings, MT 59106