Big Sky Worldview Forum Presents
Conservatism Is Not Racism: Restoring Dignity through Faith, Freedom, and Personal Responsibility
Star Parker – President of CURE – the Center for Urban Renewal and Education. Nov. 1-2nd, 2019 at the Big Horn Resort (Ticket information below)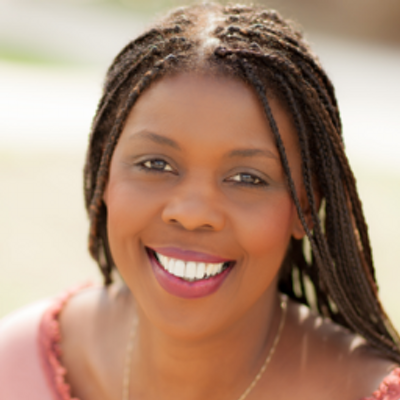 What happens when a Black conservative speaks out against government enslaving the disadvantaged?
Forum – Nov. 1-2nd, 2019 Friday PM and Saturday AM
Location - Bighorn Resort, 1801 Majestic Ln., Billings, MT
Register and buy Tickets HERE- $10 on line, $14 at the door lets you into both days.
Two Notes:
First, audios of Abdu Murray and his Sunday teaching on the Trinity are up on our web page under MEDIA.
Second, the Montana Family Foundation speaker Oct. 10th in Billings is Barronelle Stutzman, the florist from Washington. Do not miss this, sign up at their web page.
In the midst of elections where Progressives are pushing Socialism, one of America's clearest voices addresses the confusion about racism, poverty, and the hope there is in Christianity.
Breaking the Cycle of Poverty – what were the ideas that created the American success?
Has the LBJ-Progressive "War on Poverty" (the welfare system) benefited the poor?
Can Christianity bring hope to those trapped in poverty?
Socialism vs. Capitalism – the "Star Story"
Necessary Noise: Has Trump's presidency opened a necessary debate on the cultural war issues? (From her new book)
A Courageous Voice:
Star Parker's name tops a short list of Black conservatives who have had the courage to expose the LEFT's agendas to keep the disadvantaged enslaved and voting Democrat – that includes many of those confused about gender.
Recently Star said "Americans are deeply divided about what the country is about and is going to be. Today's "noise" emanates from the eye of the political storm searching who we are now, who we should be, and this clarity matters. This is what is playing out now before us and will continue through November 2020."
I heard a Christian apologist (no it was not Abdu Murray) suggest that we ignore politics. Not sure what universe he is living on, every issue in America has been politicized by the LEFT. He typifies leaders who want to hide from cultural engagement.
Our Program:
Friday Night:
7:00 – 8:00 pm - "Breaking the Cycle of Poverty – Principles that Created American Prosperity"
Has the war on poverty declared in 1965 been successful?
Have the poor benefited from having a welfare system?
8:10 – 9:00 pm - "Can Christianity Bring Hope to Those Trapped in Poverty – Understanding God's Design?"
What does salvation do to help those trapped in poverty?
What role do the clergy have to insure private charity is helping their community?
Saturday Morning:
9:00 - 10 am - "Capitalism vs. Socialism – What Produces Flourishing for All?"
What role does the government have to alleviate poverty?
What role does the business community have to alleviate poverty?
9:15 - 11:30 am "How to Win the Culture War – LBJ vs. the Donald"
Can America reconcile the competing worldviews between the secular and the sacred?
Can our divided house be healed?
~ Who is Star Parker? ~
President of CURE - the Center for Urban Renewal and Education
Star Parker is one of the names of conservative Black leaders that is making a difference. She was raised in a nonreligious home by often absent parents.
After an arrest for shoplifting, her white high school guidance counselor told her she was a 'victim of racism, lashing out at society.' She was involved in a reckless life style – living on welfare. After four abortions, she kept a child. Star became a Christian and got a degree in marketing from Woodbury University. She began advocating for conservative social and political causes - founded CURE in 1995.
The titles of her books speak volumes about her. Uncle Sam's Plantation: How Big Government Enslaves America's Poor. Blind Conceit: Politics, Policy and Racial Polarization: Moving Forward to Save America. And her coming release - Necessary Noise: How Donald Trump Inflames the Culture War and Why This Is Good for America.
A popular FOX Commentator, she will stir your heart for America explaining why today's noisy political rhetoric is good for you and provides specifics on why Trump's presidency is vital for America's future. She is a Nationally Syndicated columnist with Creators.
Future BSWF Events:
Star Parker – President of CURE – Center for Urban Renewal and Education. Conservativism Is Not Racism: Restoring Dignity Through Faith, Freedom and Personal Responsibility. 1-2nd, 2019. @ Bighorn Resort. This is the Star Story
Glenn Stanton – Director of Family Formation Studies at Focus on the Family Manhood, Fathering and Feminism: Confusion about Gender and Family. 24-25th, 2020. @ The Bighorn Resort.
Joy Pullmann – Executive Editor of the Federalist. Tablets, iPhones, and Laptops – How Screen Addictions Affect the Brain. & The American Education System – It's Dangers. March 6-7th, 2020 @ the Bighorn Resort.
Dr. Sean McDowell – Professor of Apologetics at Biola University. The Beauty of Intolerance – Setting A Generation Free to Know Truth and Love" 24-25, 2020 @ the Bighorn Resort
Jeremiah Johnston - President of the Christian Thinkers Society. How Should Christians Respond to Spiritual Darkness and Paranormal Activity? Nov. 6-7th, 2020 @ Big Horn Resort
Alan Schlemon - Stand To Reason apologetic ministries. A Closer Look at Islam - the Qur'an, Jihad and the Rights of Women. January 22-23rd, 2021
Dick Pence - Coordinator 406-672-9207
Email rapence45@gmail.com
Donations to: Big Sky Worldview Forum, c/o Sue Rambur, 5437 Hennessey Road, Billings, MT 59106