Big Sky Worldview Forum Presents
The Myth of Toxic Masculinity & the Destructive Irony of Modern Feminism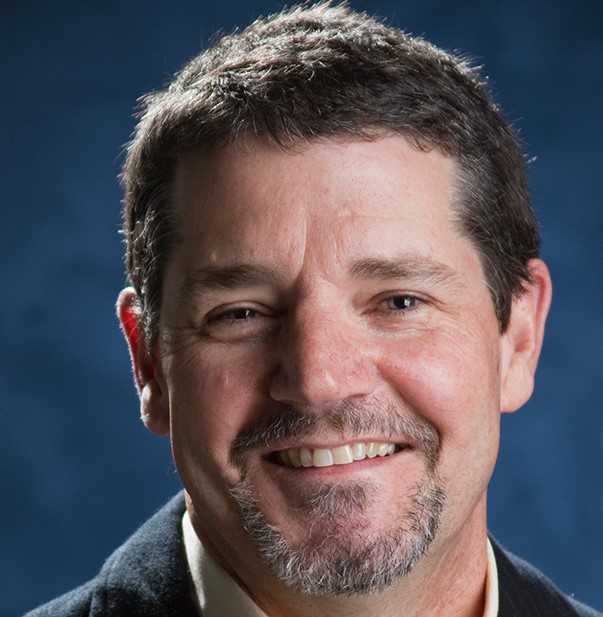 Glenn Stanton – Director of Global Family Formation Studies, Focus on the Family. (Please see NOTE below about the Forum)
Mentoring Sons:
"Unlike a woman, a man has no civilized role or agenda inscribed in his body. The boy has no onboard GPS directing him toward his future. His transition into manhood can only come into being with significant, intentional work by other men."
Guiding Daughters:
"Women must be taught, with great political and ideological pressure, to ignore their womanhood and abandon their children, for doing so is contrary to all nature."
Destruction of the Family is Being Orchestrated:
One can't overstate the influence of the LEFT in the destruction of the family. Every Christian should read How the Left's Attachment to Abortion Reflects Its Inner Marxism. And there is so much more.
Forum – Jan. 24-25th, 2020 Friday PM and Saturday AM
Location - Bighorn Resort, 1801 Majestic Ln., Billings, MT
Register and buy Tickets HERE - $10 on line, $14 at the door lets you into both days.
In the wake of 2nd Wave Feminism, how have Manhood and Godly Womanhood suffered?
Why does manhood matter and how did we lose it?
Why did manhood become the weakest leg in family formation?
Maleness is natural, manhood is not - why it doesn't arise naturally.
Feminism is so ingrained in culture – how do we recognize it?
How has modern feminism been destructive?
How did housewives become labeled as "parasites"?
What is authentic femininity why is it the most powerful force in the world?
A Courageous Voice:
Manhood & Feminism: Why is the modern family suffering? In this Forum, Glenn dares to go where angels fear to tread. He will describe how maleness is not manhood and womanhood has been destroyed by feminism with its Marxist roots.
We encourage you to read some of the articles on our webpage before you come so that you will be prepared well. At bigksyworldviewe.org/Resources/Library you will find a number of relevant articles on MANHOOD & FEMINISM
NOTE about the Forum Continuing: We have seen a drop-off of many who were involved but perhaps have allowed discouragement to take over. We [YOU] were "placed here for such a time as this" and we hope conservatives will recognize the culture war as opportunity. We believe we continue to offer quality speakers to equip our culture about major issues. In spite of that quality, we have seen support dwindle over most of the last year. Our finances are affected most by attendance and without those we can't long survive. Help us engage with more people NOT for our sake, but for the cultural equipping of Christians.
Our Program:
Friday Night:
7:00 – 8:00 pm - "The Myth of Toxic Masculinity: What is Manhood and Why Does it Matter?"

Why is there really no such thing as "Toxic Masculinity"?
The weakest leg in the stool of family formation is manhood.
How did we lose it?

8:10 – 9:00 pm "Man is Not Natural: Why It's in Bad Shape and How to Recover It."

The social danger of maleness.
Manhood does not naturally arise like womanhood does.
Manhood must be taught.
Saturday Morning:
9:00 – 10:00 am The Deeply Destructive Irony of Modern Feminism

Why "feminism" is the opposite of what it says it is.
How it went off the rails.
How it actually harms women.
How Christianity is the most powerful women's rights movement.

10:15 – 11:30 "Femininity: The Most Powerful Force in the World."

What is authentic femininity - how it establishes and maintains civilization.
Healthy communities are impossible without strong women.
Women are the gatekeepers of humanity.
~ Who is Glenn Stanton? ~
Director of Global Family Formation Studies for Focus on the Family
He debates and lectures on issues of gender, sexuality, marriage, and parenting at universities and churches around the world. He served the George W. Bush administration for many years as a consultant on increasing fatherhood. Stanton is the author of eight books on marriage and families, including Why Marriage Matters, The Ring Makes All the Difference, Marriage on Trial: The Case Against Same-Sex Marriage and Parenting, Loving My (LGBT) Neighbor in Grace and Truth and his new book The Myth of the Dying Church. He is also the co-author of The Family Project, follow-up to the Truth Project. Stanton is a graduate of the University of West Florida with a graduate degree in philosophy and history. He lives in Colorado Springs with his wife and their five children.
Glenn Stanton – Director of Family Formation Studies at Focus on the Family "The Myth of Toxic Masculinity & the Destructive Irony of Modern Feminism" 24-25th, 2020. @ The Bighorn Resort.
Joy Pullmann – Executive Editor of the Federalist. Tablets, iPhones, and Laptops – How Screen Addictions Affect the Brain. & The American Education System – It's Dangers. March 6-7th, 2020 @ the Bighorn Resort.
Dr. Sean McDowell – Professor of Apologetics at Biola University. The Beauty of Intolerance – Setting A Generation Free to Know Truth and Love" 24-25, 2020 @ the Bighorn Resort
Jeremiah Johnston - President of the Christian Thinkers Society. How Should Christians Respond to Spiritual Darkness and Paranormal Activity? Nov. 6-7th, 2020 @ Big Horn Resort
Alan Schlemon - Stand To Reason apologetic ministries. A Closer Look at Islam - the Qur'an, Jihad and the Rights of Women. January 22-23rd, 2021
Dick Pence - Coordinator 406-672-9207
Email rapence45@gmail.com
Donations to: Big Sky Worldview Forum, c/o Sue Rambur, 5437 Hennessey Road, Billings, MT 59106